April 15, 2012 in SunErgos NEWS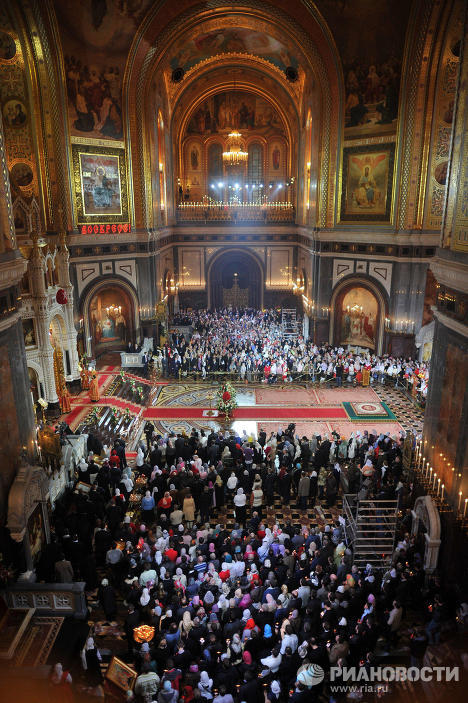 Today is Orthodox Easter.
All across Russia and many orthodox churches abroad gather to celebrate the Resurrection of Christ.  Christ is Risen! He is Risen Indeed!
Easter, a much grander holiday in Russia than Christmas, fills the churches with people, especially those that go just once a year. It is a time of hope for many Russians, as they celebrate the crucifixion and then the resurrection of Christ.
photo from: http://en.rian.ru/photolents/20120415/172836534.html