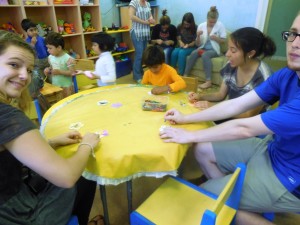 Third update and things are going well here. It is always hard adapting to new locations and activities but those kids and teens we have been working with at the center have really embraced our company. Through this week we have shared some of our story and asked about theirs and have learned a lot about how they came to the center. Even though they have no reason to accept us into their lives and share their story they do so anyway, which shows how strong and welcoming they are. Their stories really touched our hearts. Many have been away from family for months or even years or have no one who was ever there for them.
Christ has been moving through the experience, keeping us safe traveling and allowing the teens to be comfortable sharing with us. Showing how Christ has changed us and also how he makes us better is one way of showing these kids who we are. We show affirmation for the good things they do and discourage the things that we do not agree with. For example, how many of the teens smoke.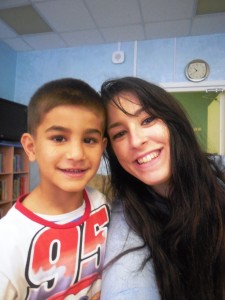 While we cannot see the immediate changes that our time here is making, we trust that God can cause great change for the better a long time after we leave.
The culture is different here from the USA but also very similar. People here have plenty of iPhones and iPods and electronics like in America yet the city is so old and filled with history. Churches show the impact of the USSR's clampdown on religion and yet seem to have been born anew, refurbished and strong, showing the resilience of Christianity and those who believe regardless of the obstacles.
Tonight (Saturday), the administration of the orphanage invited us to join them at the White Nights St. Petersburg International Music Festival! The five of us entered the arena believing it would be classical music, with an orchestra. We were extremely surprised when the first group that performed was Duran Duran!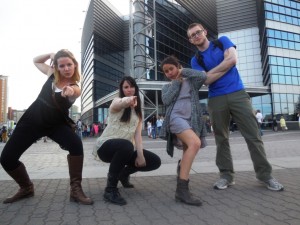 Turns out, it was the 8th annual festival and we happened to catch the last night. We heard a bunch of different performers from Russia,  USA, Australia, France, South Korea and South Africa. We were even MORE surprised when they announced the Village People. We sang along to Macho Man and YMCA. We are still in shock. Who comes to Russia and witnesses an international comeback of the 80's? We do. It was such an awesome experience. After the concert, we posed in our best boy band photos we could manage. We think they turned out pretty well. 🙂
Please be in continued prayer for the team as we head off to the disabilities camp on Monday morning! It will be a different experience for everyone, both emotionally and physically (as some of us are not the "camping adventurers"). It feels like we've been here for much longer than we have, but are so excited to see what God is going to do with our remaining time here. He is taking good care of his little flock.
Thank you for your prayers!
"Fear not, little flock, for it is your father's good pleasure to give you the kingdom." –Luke 12:32
The Russia Team (written by Thaddaeus and Kalie)
PS. We will be at camp until July 23rd, with no internet service. Our next update will be after we come back.
This slideshow requires JavaScript.