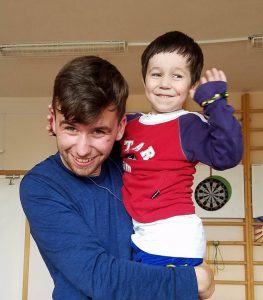 Today was the first day we spent with the kids. It was amazing!! The kids were so happy to meet us. They welcomed us with open arms.
We played games and sang songs. I think the kids enjoyed playing musical chairs to country music. I am so glad for the experience of meeting these kids; they have so much to give to the world. Some of the kids need some extra care because they did not experience care/love at home.
I learned that one of the kids walked up to a police man and told him point-blank, that his mom hit him and drank a lot and he did not want to live there any more. One of the other kids has 2 brothers and he had to be both mom and dad when he himself was not truly equipped to lead them.
Even through the language barrier, it was so rewarding since I got the kids to smile and join in on my crazy antics. I am so thankful to have been able to go on this trip. It has already been so much fun even though I have only been here for 2 days. I can't wait to go back tomorrow.
~ Jonathan and the team.
This slideshow requires JavaScript.