"For I know the plans I have for you," declares the Lord, "plans to prosper you and not to harm you, plans to give you hope and a future."
Jeremiah 29:11
It's like, no matter what, sometimes there are places that you are just supposed to be. Coming into this summer I had a lot of different opportunities that came my way, and a lot of things that threatened to keep me from traveling to Russia. There was the difficulty in raising funds, the worry about not having a job when I return, and the fact that I had a great job I could have taken in lieu of this trip and been living completely comfortably right now. Stress and difficulty aren't the only things that threaten to keep you from doing the work you are supposed to, but temptation of an easy life can as well.
Yet, we are not called to easy life.
Through all the time preparing for this trip, I kept having to just tell myself to trust in the plan that God had laid before me, and to block out the distractions and doubts. The place that you are supposed to be does not always have to be the place that is the easiest to be, because, to be honest, He often has more in store for us than we can see with our own sight, limited as it is.  And now, looking back on the time that I have had here, I know without even a shadow of a doubt that this really was the place that I was supposed to be this summer. The people that I have met, the friendships that I have built, and the work that I have been able to do and assist with while here demonstrates that to me clear as a bell.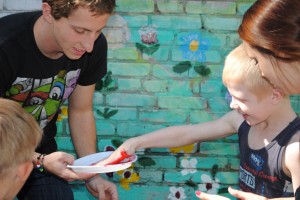 Now I sit here, on my final day in Russia this summer, reflecting on what I have seen God do in my life, in my heart, and in the hearts and lives of those around me. The last week has gone by in the blink of an eye. The Vanguard team wrapped up the last few days of their Olympics themed camp by taking the kids on a boat ride on Wednesday, creating an Olympic-color themed handprint banner and doing closing ceremonies on Thursday, and then finishing installing a new Volleyball net for the center and saying goodbye on Friday. Even with the goodbyes fresh on their minds, the Vanguard team went into debriefing for their trip on Friday afternoon (which I was given the responsibility and privilege of leading). Friday night we had some celebration for another birthday on the team, and then the team got to work packing and cleaning the church where we had been staying the past couple weeks.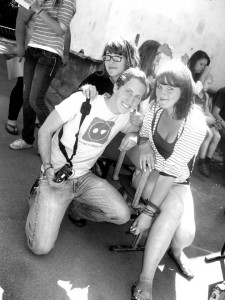 I hardly slept at all Friday night, knowing that in the morning I would be leaving Novgorod with the team. So much has happened this summer there, and it honestly felt like I was preparing to leave my home. But morning came, and I departed with Marina and the Vanguard team towards St. Petersburg and Pulkovo airport, from which the team would be departing for Moscow, and then home to America. The remainder of my time back in St. Pete has been spent simply catching up the last of the accounting for the teams, and finishing up the sightseeing with the third CBU team that is still here in the city.
I could never have made it through this summer without the amazing people that God has put here to lead this ministry and to help along the way. Marina, Ksusha, Olya, Valya, Misha, Alena, Nastya, and all of the people that came out to Novgorod and St. Petersburg this year to serve; thank you from the bottom of my heart. I have been blessed by the way that you live, and by the example you have set of the way in which God's love is shared. Also, you have touched so many children's lives in a way that will stay with them for as long as they live. You have made a difference.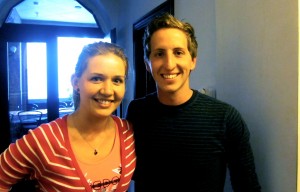 I ask, as I get ready to leave, that those of you reading this blog please continue to keep the ministry of SunErgos, and all of the lives that have been touched this summer in prayer. There are still some more teams coming this summer, but those people that live here in Russia will continue to minister to the children for the rest of the year as well. Pray for strength, for wisdom, and that God would continue to pour out His love through them. Thank you all so much for the support that you have given me, without which I would not have made it here.
Goodbye for now Russia, I will be seeing you again. ~Sean Stiles